Tonganoxie superintendent's next court appearance is next week; administrator remains on administrative leave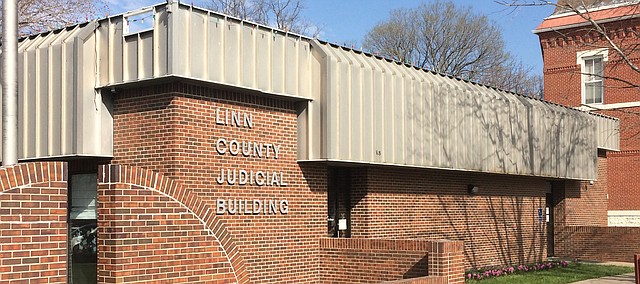 Tonganoxie school district Superintendent Chris Kleidosty will be in court again next week, but he remains on administrative leave with pay.
The judge approved bond modifications at Kleidosty's last appearance to allow him to go back to work on the USD 464 campus with restrictions. The bond agreement previously prohibited him from being on Kansas accredited campuses and he could only attend school functions in which his children were involved.
But the Tonganoxie school board has taken no action to remove him from administrative leave.
Kleidosty was arrested in February on two counts of alleged failure to report sexual abuse at his former district of Prairie View, which is in Linn County.
Another administrator, Tim Weis, also was arrested at the same time on those charges. Prairie View school board members replaced Weis with the PVHS assistant principal earlier this year.
Keaton Michael Alan Krell resigned in early May 2016 from his high school teaching position at PVHS. Weeks later, on the last day of school, officers arrested him for alleged sexual relations with two students.
Kleidosty has contended that he always complied with authorities.
He was hired as Tonganoxie's new superintendent the day Krell was arrested at Prairie View.
Kleidosty had been cooperating with the Linn County Sheriff's Office to investigate the matter and had informed the Tonganoxie school board of the development, according to Dan Hopkins, Tonganoxie school board vice president. At the time of his hiring in Tonganoxie, Kleidosty was not under investigation and was overseeing Prairie View's cooperation with law enforcement in the sex abuse case, Hopkins noted earlier this year in an interview with The Mirror.
Kleidosty's attorney requested for a motion to dismiss the case. Testimony will be heard starting at 9 a.m. Thursday in Linn County District Court.
Krell's next appearance is later that day, with proceedings to start at 3:30 p.m. Thursday in Mound City.
Weis is to appear at 3:30 p.m. Friday.
Kleidosty's annual salary is $132,000. Tonya Phillips, director of educational services, was appointed interim superintendent following Kleidosty's arrest. The board approved at its June meeting to paying Phillips nearly $90,000 in additional salary for her added duties as interim superintendent — $74,700 in 12 equal monthly payments ending in spring 2018 and $15,100 broken into four equal monthly amounts, March to June.