Tonganoxie
USD

464 superintendent's court appearance moved to August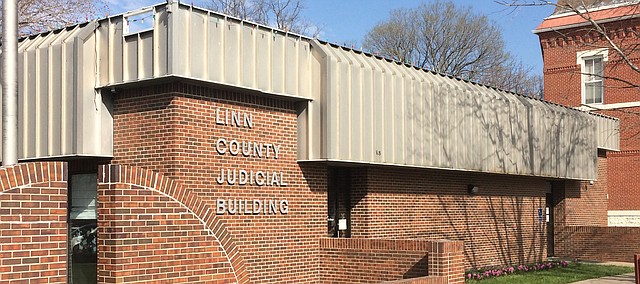 Tonganoxie USD 464 Superintendent Chris Kleidosty won't appear in Linn County District Court again until the middle of August.
Kleidosty was scheduled to appear last week for a motion to dismiss the case, but there was a continuation and the appearance was rescheduled for 9 a.m. Aug. 7 in Mound City.
The Tonganoxie school board placed Kleidosty on administrative leave with pay following his arrest back in February for alleged failure to report sex abuse at his former district, Prairie View. Kleidosty's annual salary is $132,000.
Another administrator, former Prairie View High School principal, also was arrested for the same alleged charge. Weis has a pretrial conference Oct. 6 and jury trial scheduled for Oct. 26.
Weis no longer is the principal at PVHS, as the school board in that district moved its assistant principal into the principal position.
The court proceedings stem from events that happened last year.
Former PVHS teacher Keaton Krell resigned in early May 2016.
Later that month, on the last day of school, officers arrested Krell for alleged sexual relations with two female students.
Kleidosty was hired that day as Tonganoxie's newest superintendent.
In November, James Brun was elected as Linn County's new county attorney by an overwhelming vote of 3,783 to 53 against incumbent John Sutherland in the general election after defeating the fellow Republican in the August 2016 primaries.
Brun took office in January. About 10 years ago, Brun worked in the Tonganoxie School District as director of operations.
The district hired Brun in July 2007 at a salary of roughly $65,000.
The next month, Brun called 911 during an argument with then-Superintendent Richard Erickson.
At the time, Brun said the exchange did not become physical, but he did not feel comfortable with the situation and made the call.
About a month later, Brun and the school district reached a settlement agreement for roughly $57,000 and he no longer was employed with the district.
Brun has requested a jury trial in the Kleidosty case. Per state statute, county attorneys have option to request such a trial.
Kleidosty has contended that he cooperated fully with law enforcement officials during the investigation and that when the district learned of the allegations against Krell, the district worked with the sheriff's office to have Krell removed and arrested from the school.
Meanwhile in Tonganoxie, Tonya Phillips, the the USD 464 director of educational programs, has been serving as interim superintendent. Her salary for 2017-18 is $74,700, the same as the previous year.
The board also approved payment in June of $15,100 for compensation for her additional duties as interim superintendent.