Leavenworth County authorities searching for inmate worker who left jail Thursday night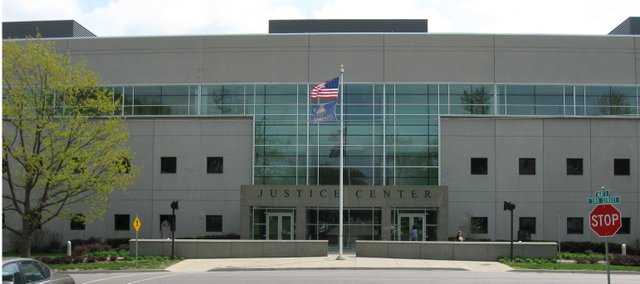 Leavenworth County authorities are searching for an inmate worker who walked away from his duty assignment Thursday night.
George Joseph Burgess Jr. walked away from his assignment at 11:45 p.m. Thursday at the Leavenworth County Jail in the Justice Center, according to the Leavenworth County Sheriff's Office.
Deputies from the Leavenworth County Sheriff's Office, as well as officers from the Leavenworth Police Department searched the area. Kansas Highway Patrol, Missouri Highway Patrol, Platte County Sheriff's Office and Bonner Springs,Tonganoxie and Kansas City, Mo., police departments also assisted.
Officers checked known locations where the Burgess had previous affiliations. He is not believed to be armed at this time. The investigation is ongoing. People with information are asked to contact the Leavenworth County Sheriff's Office at 913-682-5724 or 913-724 -1313 or leave information on the website tip line at www.lvsheriff.org.
The mug shot of Burgess shows him with a beard, but he currently does not have a beard.