Leavenworth County Commission votes down Patriot highway plans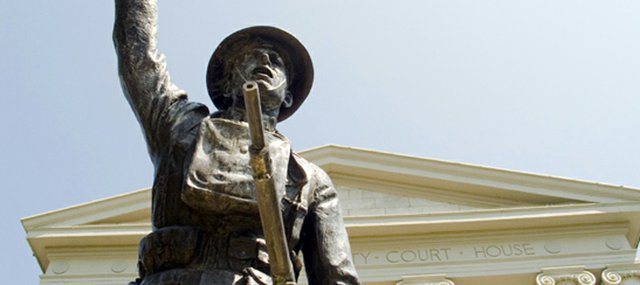 A proposed six-lane highway that would run through Leavenworth County no longer is in the works.
The proposed toll road would have been another option in connecting traffic from Missouri to Kansas, as the highway was to run through Cass and Platte counties in Missouri and Leavenworth, Johnson and Miami counties in Kansas. A proposed memorandum of understanding had Via Maris Consulting Group financing the project, with the County Commission assisting with land acquisition, even by eminent domain.
But the county voted to permanently table the matter Thursday.
during the County Commission's regular meeting. County Commissioner Clyde Graeber contended that the only entity in the Sunflower State that could be involved with toll roads was the Kansas Turnpike Authority.
John Bradford, a consultant for Via Maris and a former state representative serving some of Leavenworth County, estimated northeast Kansas could lose out on some $5 billion in investments and 20,000 jobs because of the vote.
The proposed six-lane project, which would have been an outer beltway for the Kansas City area with wi-fi and heated roads, met substantial public opposition between social media efforts and comments at commission meetings against the proposed project.
Bradford was in the process of scheduling public meetings throughout the county to discuss the project, but those plans have been abandoned with the commission's decision.