Linwood to celebrate 150 years with festival June 24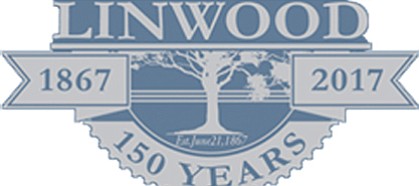 Linwood has hit the sesquicentennial mark this year and soon will be having a celebration to commemorate it.
The Linwood Pioneer Festival Celebration will honor 150 years of the southern Leavenworth County community June 24.
It opens with the Lion's Club pancake breakfast starting at 7 a.m. at the Linwood Community Center, Third and Main streets.
A 5K Fun Run/Walk will start at 7:30 a.m. at the City Park Shelter, Fifth and Main streets. Pre-registration on race day starts at 6 a.m. for those who haven't registered yet. The race will begin and end at the shelter.
The Pioneer Parade and Classic Car Cruise will start at 9:30 a.m.
Parade entries are to line up at 8:30 a.m. at Fourth and Park streets, while cars line up at Fourth and Aspen streets, just west of the ball field, by 9 a.m.
A Linwood history display will run from 10 a.m.-6 p.m., with the classic car show 10:30 a.m.-5:30 p.m. The display will be at the community center and the car show on Main Street betweetn Third and Fourth sreets.
The main stage will have activities running through the entire event.
There will be live music by local artists, trivia contests, a 50/50 raffle, cake walks, Hoola Hoop contest and more. A Most Unique and Longest Beard Contest will be at the main stage, as will a women's Most Originally Themed Dress Contest.
Children's rides and carnival games will run 11 a.m.-7 p.m. at Third and Bowen streets and Rockin' Roxie's Balloon Creations will provide free balloon art 4-8 p.m.
Operation Wildlife will have its exhibit noon-4 p.m. at the Community Center.
Bingo will be on tap 4:30-6:30 p.m. and special announcements will be given at 6:45 p.m.
The mayor will give a speech and the Little Miss and Mister Linwood crowning will take place. Voting will run until 5 p.m., with each penny counting as a vote.
Ramblin' Fever will get the street dance going at 7 p.m.
The celebation concludes with a fireworks display.
The show will get started around 9 p.m.
For more information about all the Linwood celebration plans, visit cityoflinwood.org.