KSHSAA

classes to change in 2018-19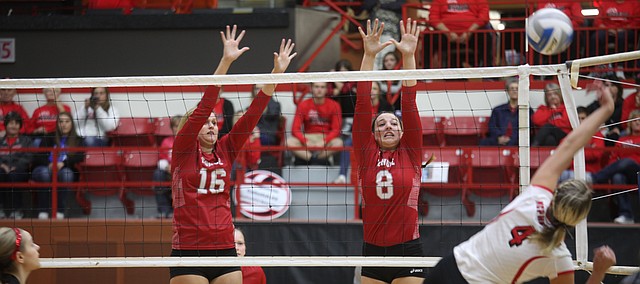 Classifications will be shifting for Kansas high school sports starting with the 2018-19 school year.
Kansas High School Activities Association schools recently voted whether to adopt reclassifications for football and all other sports.
The two proposals passed with the required number of votes, 145 for football and 177 for the other sports.
For football, 6A and 5A will stay with 32 teams, while 4A no longer will have divisions. That class also will go to 32 teams.
The 3A members will be the next 48 largest schools, the same number of teams that will be in 2A.
Previously, football had a Class 2-1A level, but moving forward 1A will have its own 11-man level. All remaining 11-man teams will compete in 1A.
8-man will continue to be divided into two divisions.
For non-football sports, 6A, 5A and 4A each will have 36 schools, while 3A and 2A each will have 64 teams. The remaining schools will compete in 1A, which currently has right at 117 participating schools.
The football vote passed by a 215-73 margin, with 37 abstaining. The abstaining votes also counted as "no" votes. The votes by classification were: Class 4A, 48-16 yes (three abstained); Class 3A, 52-12 yes (four abstained); Class 2A, 51-13 yes (six abstained); Class 1A, 64-32 yes (24 abstained). Classes 6A and 5A did not vote on the football proposal because it didn't change their classification numbers. Beginning in the 2018-19 season, the football classifications will break down like this: Class 6A, 32; Class 5A, 32; Class 4A, 32; Class 3A, 48; Class 2A, 48; Class 1A will have the remaining 11-man schools. The 8-Man schools will still be split by two classifications.
Tonganoxie High principal Mark Farrar said the district voted in favor of both reclassifications.
"We will be near the top of 4A," he said. "Based on growth trends among schools in 4A, Tonganoxie should remain near the top for many years to come."
THS has been in 4A Division I the last several years.
McLouth is one of the larger 2A schools, so it's likely MHS will stay in 2A, though a change in class is possible for football classifications.
Football playoffs will change starting with the 2018 season. Classes 6-4A will each be seeded for the playoffs, starting in Week 9, and there will be eight districts of six teams in 3A and 2A. There also will no longer be the Tuesday playoff game. It will be moved to Week 9 for Class 3A and below.
The non-football classification passed by a 207-145 margin, with 37 schools abstaining. Only Class 6A and Class 1A voted against the change.
Class-by-class votes went this way: Class 6A, 18-14 no (three abstained); Class 5A, 19-13 yes (four Abstained); Class 4A, 47-17 yes (one abstained); Class 3A, 50-14 yes (three abstained); Class 2A, 48-18 yes (five abstained); Class 1A, 65-31 no (21 abstained).
The change will go into effect beginning with the 2018-19 school year.