The Columnists: Jarbalo Jottings, Linwood News and McLouth Happenings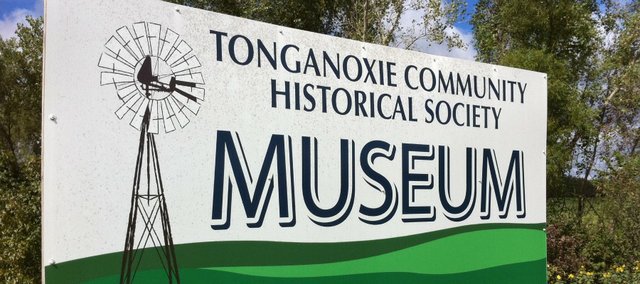 Jarbalo Jottings
By Thamar Barnett
The upcoming pancake supper was discussed. It will be 5-7 p.m. March 18. It was decided to add fruit to the menu.
Marilyn Oxley filled in for Rosie as program leader and Nila Denholm served as hostess and served ice cream sandwiches to members Elaine Gnasch, Marilyn Oxley, Faye Cleavinger, Frances Jeannin, Thamar Barnett and the Rev. Larry Grove.
The next meeting will be March 17 and the group will set up tables and chairs for the supper.
Rosie Oelschlaeger, Linda Blanton of Highland and Valarie Blanton traveled Feb. 17 to Topeka to attend the fire of Arica Ahlvers, a great-niece of Rosie and niece of Linda.
Arica suddenly died at the age of 28.
She was from Rossville and graduated from Emporia State University.
David and Jane Turner attended a meeting of the Santa Fe Trail Leather Artists Guild on Feb. 18 in La Cygne.
McLouth Happenings
By Beverly Muzzy
The McLouth Patriots Day Parade will take place next month in downtown McLouth.
The annual event will be 1 p.m. April 22. For those wanting to be in the parade, send your entry information by email to kscsr1@gmail.com or mail your entry information as soon as possible to Candace Braksick, P.O. Box 261, McLouth, KS 66054.
Entry forms can be found at mclouth.org.
A meal will be provided by the Kiwanis Club for parade participants. Please let organizers know by April 15 how many participants with your entry will be eating with the group.
For more information, contact Cliff Weeks at 913-796-6330 or Candace Braksick at kscsr1@gmail.com, 785-865-6632.
Sponsored by City of McLouth, McLouth Recreation Commission, McLouth Kiwanis and McLouth Fire Department.
— Submit McLouth information, announcements, and other events to Beverly Muzzy: mclouthhappenings@gmail.com or 913-796-6935.
Linwood News
By Kim Downing
Movie Night at the Library


The Linwood Library will have a teen movie night next week.
Teens can gather from 6-8 p.m. Monday for the feature, which is a new to DVD Marvel movie release, rated PG-13.
The movie will be played on the large projector screen with the new surround sound system. Snacks will be included. Teen movie night is for youth ages 12 and older. For more information on the exact movie title, please visit the library's webpage at linwoodcommunitylibrary.org/teenevents.html
Operation Wildlife seeking volunteers
Those who would like to work with wild animals can sign up to volunteer with local Linwood non-profit Operation Wildlife.
There are several unmet volunteer needs at the organization, and the busiest season is quickly approaching with spring. Volunteers must commit to 4-8 hours per week.
You can volunteer at age 14 with a parent present, age 16 on your own but can't handle the federally protected birds until age 18. To learn more about volunteering, visit the group's webpage at owl-online.org/volunteer.html or contact Diane via Facebook through the Operation Wildlife Facebook page.
Planning Meeting
The next Celebration Committee meeting for the upcoming 150th birthday celebration will be 7 p.m. March 8 at Linwood City Hall.
The Celebration Committee is also seeking the oldest lifelong Linwood resident (rural or city) who will be recognized at the Pioneer Festival this June. Anyone with ideas may contact Linwood City Hall.