Tonganoxie superintendent pleads not guilty to alleged failure to report sex abuse at former school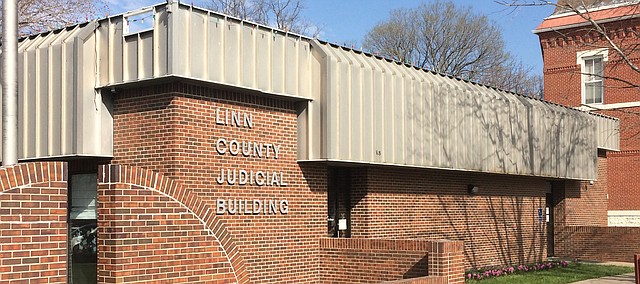 Mound City — Tonganoxie public school Supt. Chris Kleidosty pled not guilty Wednesday in Linn County Court to charges of failure to report abuse while at a previous school district.
Kleidosty also will be allowed to attend Tonganoxie school events in which his three children are participating, but otherwise cannot be at accredited Kansas schools while court proceedings continue, Judge Valorie LeBlanc ruled.
Kleidosty faces two counts of alleged failure to report abuse while he served as superintendent in the Prairie View school district. Tim Weis, current Prairie View High School principal, faces the same two counts. All charges are misdemeanors.
The alleged failures to report abuse stem from a situation with a former PVHS teacher.
Keaton Michael Allen Krell, a former PVHS teacher and coach, was arrested on the last day of school this past May. The Prairie View School Board accepted Krell's resignation several days before the arrest, but Kleidosty has contended that the resignation was an unrelated event.
Krell faces 20 felony counts — two cases with 10 counts each —of unlawful relations with a student 16 or older. His next appearance in Linn County Court is April 25.
Kleidosty next will appear for a status hearing at 10:30 a.m. April 26, while Weis next is to appear in court May 24.
Kleidosty's attorney, Alan Fogleman, requested the bond modifications during Wednesday's appearance. He said he understood that the bond requirements are to help ensure court appearances and public safety, but contended that Kleidosty, who has been in education for 21 years, didn't pose any public safety concerns. The original bond requirements stipulated Kleidosty could not be around students 18 and younger or on school grounds.
Linn County Attorney James Brun didn't object to Kleidosty being able to see his children participate in school events, but didn't favor him being back on a school campus regularly in light of the case.
"The fact is, the buck stops with him," Brun said.
Kleidosty has been suspended with pay in Tonganoxie since his arrest Feb. 21.
He was hired in Tonganoxie the day Krell was arrested at the Linn County school.
Kleidosty had been cooperating with the Linn County Sheriff's Office to investigate the matter and had informed the Tonganoxie school board of the development, according to Dan Hopkins, Tonganoxie school board vice president. At the time of his hiring in Tonganoxie, Kleidosty was not under investigation and was overseeing Prairie View's cooperation with law enforcement in the sex abuse case, Hopkins noted.