Final election numbers for 2017 Tonganoxie City Council,
USD

464 School Board races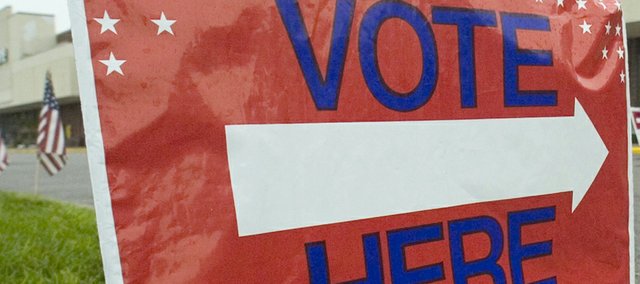 The Tonganoxie City Council will have three new faces.
With all precincts reporting, Jamie Lawson (409), Loralee Stevens (325) and Rocky Himpel (247) were the top three vote-getters Tuesday.
Incumbent Jim Truesdell did not advance out of the August primaries. And on Tuesday, fellow incumbents Chris Donnelly and Andy Gilner also were defeated.
Donnelly received 213 votes, challenger Ryan Keltner 201 and Gilner 137.
Tonganoxie USD 464 also will have new faces on the school board.
Karen K. Wake Bottary won the Position 5 race with 785 votes. Phillip Welsh, who was appointed to serve Kay Smith's unexpired term last year, was unable to retain his seat. He had 225 votes. Rachell I. Rowand received 79 votes.
In Position 4, James Bothwell defeated Stacy Willis by 68 votes, 576-506. Bothwell will replace Dan Hopkins, who opted not to run for re-election.
Chris Gratton ran unopposed for his seat. He will replace Kris Grinter on the board. Like Hopkins, Grinter decided not to run for re-election.
Tonganoxie city had voter turnout of 20.1 percent, while Tonganoxie USD 464 had 13.74 percent turnout.
Basehor, which had more uncontested races, had lower percentages of registered voters come out Tuesday. City of Basehor turnout was 11.17 percent and Basehor-Linwood USD 458 was 10.65 percent.
Election winners will begin their terms in January.