This month's Art Night Out is Thursday at Tonganoxie Public Library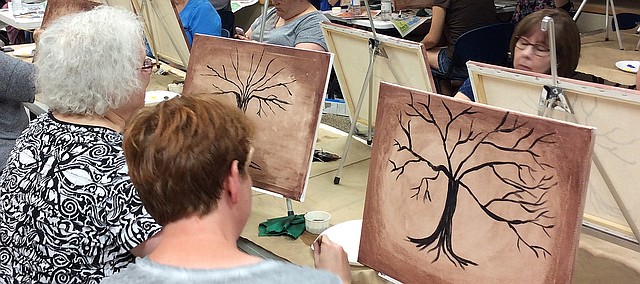 Local artist Liz Daniel will lead her next Art Night Out later this month.
The next program will be 5:30-7:30 p.m. Thursday at the Tonganoxie Public Library community room.
During the classes, which take place the second Thursday of each month, Daniel leads attendees in creating art masterpieces.
Earlier this year, she won the Northeast Kansas Library System's super volunteer award for her outstanding dedication to bringing art to all in Tonganoxie. Join in the fun each month as she guides us through projects that bring out the inner artist in everyone.
Cost is $20 and supplies are provided. To register, visit tonganoxielibrary.org.