Tonganoxie school district to pay Kleidosty through January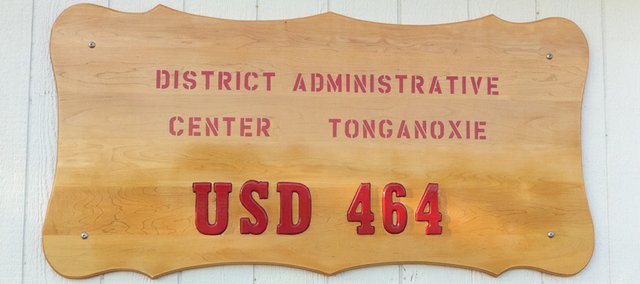 Tonganoxie USD 464 will pay Chris Kleidosty through the end of January 2018.
The board approved Kleidosty's resignation at the Oct. 9 meeting, with Board Member Phillip Welsh voting against the resignation.
After the vote was taken, former board member Diane Truesdell, who was in the audience, asked about when the resignation went into effect.
Board President Bryan Kemp told Truesdell a formal request of information needed to be filed with the district to obtain that information.
The Mirror submitted an open records request last week. Interim superintendent Tonya Phillips said in an email that Kleidosty would be paid through the end of January 2018 under the resignation agreement.
Asked about a timeline for replacing Kleidosty, Phillips said the board hasn't discussed it or it is not known how the superintendent vacancy will be filled.
Kleidosty came on as the district's newest superintendent in the summer of 2016. Formerly the superintendent at Prairie View, he was arrested in February, as was the Prairie View High School principal at the time, on two counts of alleged failure to report sexual abuse at PVHS. The case involved a Prairie View teacher who allegedly had relations with two students. The teacher resigned about a month before being arrested May 2016. The Tonganoxie school board put Kleidosty on administrative leave with pay when he was arrested. Charges in Linn County against Kleidosty since were dropped, with prejudice, earlier this year, but the school board never made a decision to lift Kleidosty's administrative leave despite opportunities through a court order and the Linn County Attorney James Brun's decision to drop the charges.