Tonganoxie writer pens children's book that can help youths deal with loss due to suicide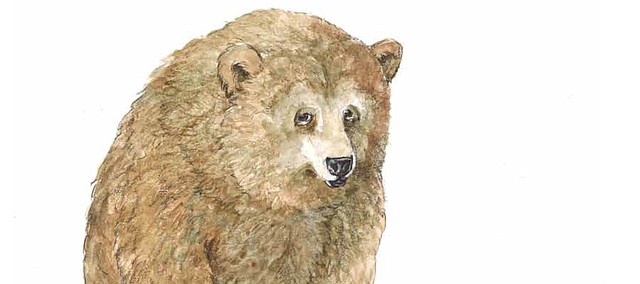 Tonganoxie writer Lisa Scheller has published a picture book, "The Story of The Bear."
The book may be helpful for adult caregivers to open a conversation with a child who has lost a loved one to suicide. Scheller originally wrote the story in 1989 to help her then-young children understand their paternal grandfather's suicide.
"The Story of The Bear" portrays the untimely death of a beloved grandfather. In writing the story, Scheller wanted her children to know that their grandfather loved them, and that because of his declining health, he may have felt he had no other choice. But most of all, she wanted them to understand that he did have a choice, and that if one remembers to look farther, it's possible that a kinder and gentler way may appear.
The children's book has received strong reviews
"'The Story of The Bear' is a must for another dimension of our own healing from the tragedy of suicide and to share with others, said Dr. Julienne Kaslaitis, retired psychotherapist, marriage and family therapist and Christian chaplain, in a review about the book. "The genius of this beautiful story is it fits all ages and all spiritual awarenesses.
"The writing and illustrations will come to reside in you."
A writer and editor, Lisa Scheller earned a master's degree in journalism from the University of Kansas. Before her recent retirement, she wrote for an educational fundraising foundation. From 1999-2007, she was news editor of The Mirror where she also won numerous writing and photography awards.
Ohio artist Linda Shaw has spent the majority of her life as an artist working in various art forms. Having illustrated 30 children's books, she finds it challenging to interpret a storyteller's characters and bring them to life, both for the author and the reader. For more information about book, see www.storyofthebear.com.