KU

's Rim Rock Farm meet this weekend for Tonganoxie High cross country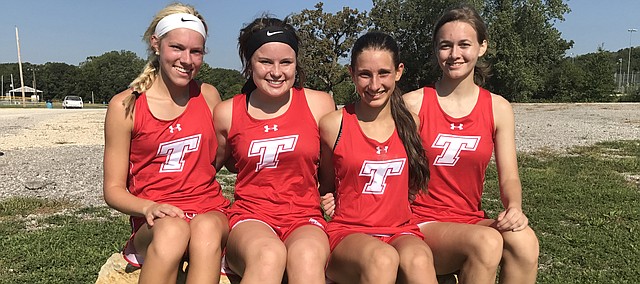 Tonganoxie cross country competed last week at the McLouth Invitational, but results aren't yet available.
The team was home yesterday for the Tonganoxie Invitational at the Leavenworth County Fairgrounds. The meet took place after The Mirror's deadline. Competing Tuesday with THS were Atchison, Bishop Seabury, Bishop Ward, Harmon, Jeff West, Manhattan, Maranatha Academy, Midland Adventist Academy, Piper, Pleasant Ridge, Topeka West, Wamego, Washington and Wyandotte.
Next up for THS is the big meet Saturday at Rim Rock Farm between McLouth and Lawrence.
The Chieftains will run against top high schools from the region on the University of Kansas' home course.
Races start at 8 a.m.