Leavenworth County commissioner's replacement would have to run for re-election in 2018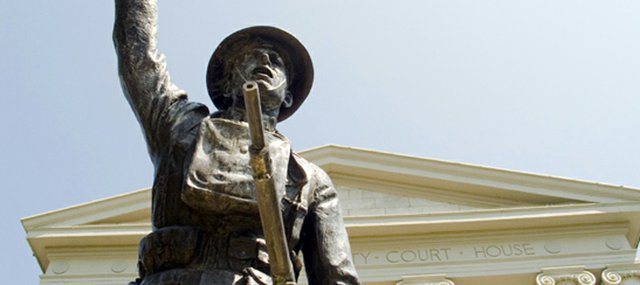 Clyde Graeber's replacement on the Leavenworth County Commission will have to run for election in 2018 if the appointee wants to stay on the board beyond the resident's appointment.
Leavenworth County Clerk Janet Klasinski explained the timeline this week.
Graeber, who announced Monday that he would be stepping down next week because of health concerns, was elected to another term this past November. His last meeting will be Sept. 28.
The Republican Party's 16-person precinct committee for the Second District will determine an appointment to replace Graeber, who represented the district covering Lansing and Leavenworth for several years. He also is a former Leavenworth City Commission member and state representative.
Gov. Sam Brownback then will need to approve the appointment, though Klasinski said that's traditionally been a "rubber stamp" formality.
Klasinski said that though Graeber's term isn't set to expire until 2020, the appointee will need to run in 2018, as the seat will be open for a special two-year term. If a primary is necessary, it would take place next August. Otherwise, the general election will be next November.
Once the governor signs off, the appointee will be sworn in and the commission will be back to a full three-person board.
In the meantime, there could be some gridlock, as any votes that are not unanimous can't move forward because there would be no tiebreaker with having only two commissioners, Doug Smith and Robert Holland.
This past week, a county resident urged the commission to move toward a five-member commission, but issue currently is in the discussion stage. If any headway were made before 2020, districts would be drawn up based on the 2010 Census. A new district couldn't be drawn up until the 2020 Census is official.