Former fire chief appointed to Tonganoxie City Council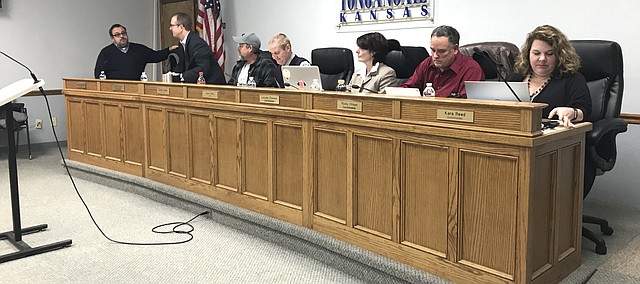 Dave Bennett is the newest member of the Tonganoxie City Council.
The council voted, 3-2, to appoint Bennett to Jamie Lawson's unexpired term.
Curtis Oroke, Rocky Himpel and Loralee Stevens all voted in favor of Bennett, while fellow Council Member Kara Reed and Mayor Jason Ward voted against. Because of the type of vote it was for an appointment, Ward had the option to vote. Normally the mayor does not vote unless a tiebreaker is necessary or a super majority is required.
Andy Pierson was the other resident who applied for the position.
Bennett will be sworn in at the next council meeting, which is 7 p.m. April 16 at Tonganoxie City Council Chambers, 321 Delaware.