Public invited to see Tonganoxie artist create mural inside local business this weekend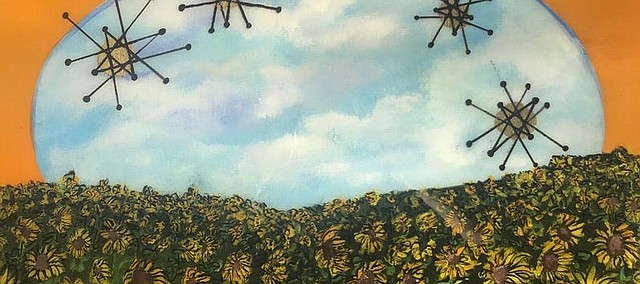 A local artist will be painting a mural inside a Tonganoxie business and the public is invited to view the process.
Tonganoxie artist Elizabeth Daniel will be painting a mural on the west interior wall of Ryan's Public House, 622 E. Fourth St. in downtown Tonganoxie.
Her work is expected to run 9:30 a.m.-5 p.m. Saturday and 11 a.m.-5 p.m. Sunday. Guests can visit the new pub while watching Daniel create her mural.
The mural were continue her Atomic Kansas show, which recently was on display at the Emporia Arts Center and featured in the Emporia Gazette.
Daniel also regularly teaches art classes at Tonganoxie Public Library.
Ryan's Public House opened this past month.