Basehor Beat: Community Garden plots available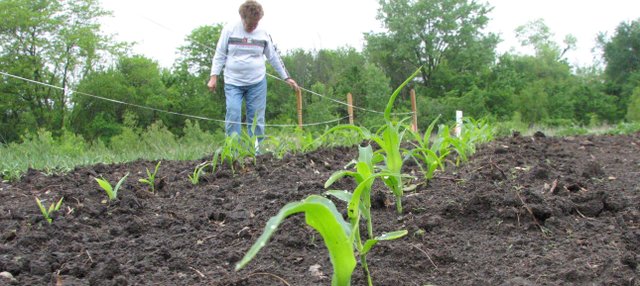 Plots at the Basehor Community Garden, in its seventh year of existence, are now available for the 2018 growing season.
Last year, organizers started to convert the 10x21 ground plots into new 5x10 raised beds. Officials plan to do the same this spring. Plot sizes in 2018 will be 1-4x8 for $15 or 2-5x10 raised beds for $25. The garden still will have a few 10x21 ground plots, but they have already been reserved for the people who had them last year.
Garden members have access to water on site and usage of the storage shed for garden tools. Plots are open to individuals and groups and will be reserved on a first-come, first-served basis.
For more information, visit the city's website under the Parks Department for Parks/Community Garden form or contact the Basehor PRIDE Community Garden Chairman, Lew Lewis at 913-662-7100 or via email at lew.lewis23@gmail.com.