Leadership development class events Saturday in Tonganoxie, throughout county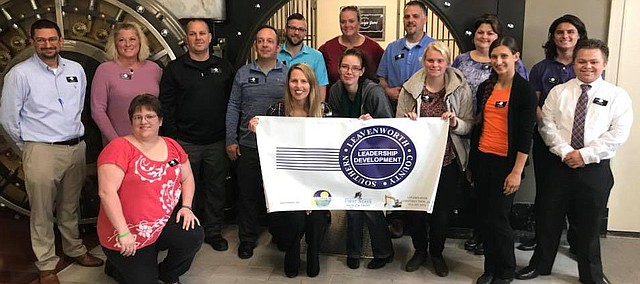 Southern Leavenworth County Leadership Development class members have organized two events scheduled for this weekend: The Community Proud beautification project for local school districts and Pet Health Day.
Here's a closer look at both events:
Volunteers needed for Community Proud
Local residents are encouraged to help out at their respective school districts: Tonganoxie, Basehor-Linwood or Lansing For Community Proud on April 14.
Administrators at each district identiifed beautification projects for each of the districts.
The event also will be a friendly competition to see which district can bring out the most volunteers.
Lunch will be provided for volunteers at the various locations.
Work will run 10 a.m.-2 p.m. Saturday, with SLCLD class members are organizing the beautification day.
Volunteers for Tonganoxie will meet at Tonganoxie Middle School, while Basehor-Linwood folks will meet at Casey's General Store in Basehor.
Lansing volunteers are set to meet at the district building, 200 Mary St.
For more information, visit the event's Facebook page, facebook.com/CommunityProud.
If you aren't able to start volunteeering at 10 a.m. but can come later, visit the Facebook page to find out where your desired district volunteers are working. Organizers will update the page with where workers are throughout the day.
Pet Health Day is Saturday
Pet owners can get their animals micro-chipped and vaccinated for rabies and a five-way vaccination for the discounted price of $30 this weekend.
Tonganoxie Pet Health Day will be 1-4 p.m. Saturday at the Tonganoxie VFW Shelter House.
The above offerings normally cost about $110, but thanks to Hope, Inc., of Leavenworth, the prices are lower.
The city of Tonganoxie also will be waiving its pet licensing fee for people who take their cats and dogs to VFW Park for the service Saturday. Hope, Inc., will provide veterinarians who will conduct the micro-chipping and vaccinations.
Hope, Inc., of Leavenworth is sponsoring the event with support from the city of Tonganoxie.
A group from this year's Southern Leavenworth County Leadership Development Class is organizing the event.