Tonganoxie
USD

464 to meet again tonight at District Administrative Office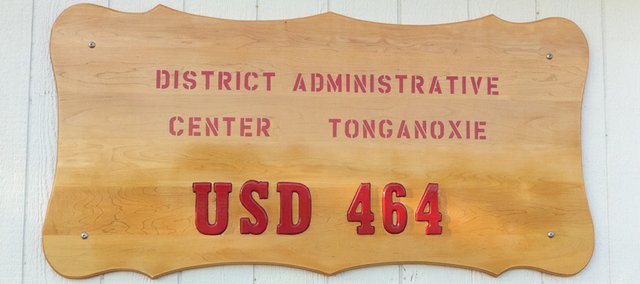 The Tonganoxie school board again will meet tonight in executive session at the USD 464 District Administrative Office, 330 E U.S. Highway 24-40 near the high school following last week's interviews with superintendent candidates.
District residents had the chance to meet prospective candidates from outside the district last week. Board members then interviewed all candidates and met for a special meeting Friday at the administrative office. The board met in executive session at that meeting, but did not take any action after returning to regular session.
Finalists are Tonganoxie Interim Superintendent Tonya Phillips, Valley Falls Superintendent Loren Feldkamp and David Jackson, executive director of operations for Andover.
Here's a closer look at the finalists:
Originally from Baileyville, Feldkamp has been in education nearly 40 years, the last 13 years as a superintendent. He has been superintendent for the Valley Falls school district for 10 years.
Jackson is finishing his 29th year in education. Originally from Caney, he served as a superintendent in Sedan and Lebo/Waverly. He has been executive director of operations in Andover the past 10 years.
Phillips has been in administration for 17 years. She worked as grants coordinator/administrator in both the Royal Valley and De Soto school districts. Originally from Rolla, she has 22 years in education. She taught in the Royal Valley and Aubrn-Washburn Rural school districts before getting into administration.
She's the current director of educational programs for the Tonganoxie school district and has served as interim superintendent since February 2017. She came on board as director of educational programs in 2009.