Tonganoxie school board names Valley Falls superintendent to
USD

464 post; Phillips to be assistant superintendent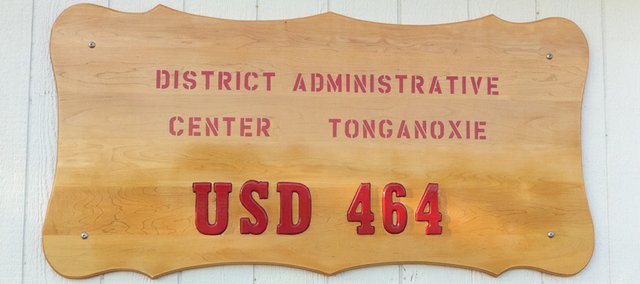 An administrator with nearly 40 years in education has been named the next superintendent for Tonganoxie USD 464.
The school board approved, 5-1, the hire of Loren Feldkamp as the district's next superintendent. The contract is for two years starting July 1. Michelle McGhee cast the dissenting vote.
The board also approved, 6-0, to hire Tonya Phillips as assistant superintendent for a one-year contract.
She was serving as interim superintendent while also continuing her role as director of educational programs.
Board President Jim Bothwell said her new title would likely come with different duties.
"We expect an increase in her responsibilities," Bothwell said.
Originally from Baileyville, Feldkamp has been in education nearly 40 years, the last 13 years as a superintendent. He has been superintendent for the Valley Falls school district for 10 years.
"I am honored to have been selected as the next Tonganoxie Superintendent," Feldkamp said. "Throughout the entire interview process it was very evident to me that USD 464 School Board members, administration, teaching staff, support staff and community members are very proud and passionate about the success of the Tonganoxie School District. I'm very appreciative of all of the individuals who helped in the interview process.
"My wife Nancy and I are excited about becoming a part of the Tonganoxie community
and this new opportunity in my professional career. I will work hard at helping provide and support the best educational opportunities available for the students of the Tonganoxie School District."
Feldkamp joins USD 464 after 10 years as the superintendent for the Valley Falls school district. Schools. Before that, he served as superintendent/PK-6 principal of Udall Schools from 2005-08.
"We are excited to have Mr. Feldkamp join USD 464. He brings a wealth of knowledge and experience to our district, Bothwell said.."He is a proven leader and
he has a history of success."
The USD 464 Board of Education plans to hold a public reception to officially welcome Feldkamp to the Tonganoxie community at a date to be announced.