Tonganoxie community member pitches future projects in final days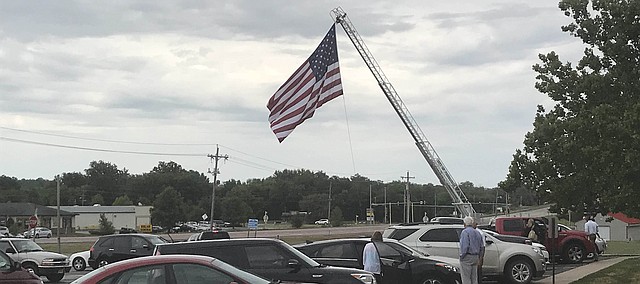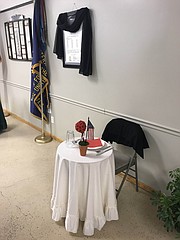 The community paid tribute to Larry Meadows on Thursday with services at the Tonganoxie Performing Arts Center.
Even in his final days, he was discussing ideas for community projects he would have liked to see become reality.
Bill New spoke at Meadows' funeral and told of conversations they had in Meadows' final days. Meadows would like the city to have an archway as a welcoming entrance to the city. Ideally, Meadows wanted the archway at Fourth Street/Kansas Highway 16 and U.S. Highway 24-40. He also had hopes potentially for another at U.S. 24-40 and Main Street.
Another project he thought needed to come to fruition was a community center. Meadows told New that is something Tonganoxie has needed and he wanted community leaders and organizations to look into the prospects of such a building.
New said Meadows' wife, Lois, was going to attend the next Tonganoxie City Council meeting with the ideas.
Even in his final days, Meadows was planning things out, New noted. Lois had a script for her upcoming presentation to the council. Because residents have three minutes to speak, Larry was practicing with Lois to meet the time stipulation, according to New.
The Rev. Mark Goldasich and the Rev. Ben Saathoff officiated and spoke about Meadows, as did a fellow VFW member, state legislator Jim Karleskint.
The next Tonganoxie City Council meeting is 7 p.m. Monday in Council Chambers, 321 Delaware St.