Weapon found in Tonganoxie Middle School locker deemed 'unfortunate accident'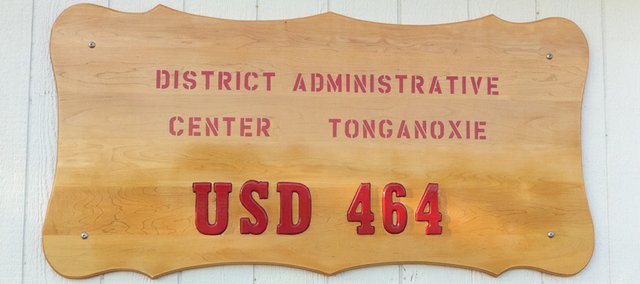 A weapon was found early Thursday evening in a Tonganoxie Middle School locker, but authorities determined it was an unfortunate accident and no malice or threat was intended.
Tonganoxie Assistant Superintendent Tonya Phillips explained in a press release that Tonganoxie Police were called to investigate the incident.
No students were in the building and it was determined to not be a danger to anyone, according to Phillips.
"We consider the discovery of any weapon to be very serious," said Loren Feldkamp, superintendent. "The safety of our children and our community are our top priority. Thankfully, no one was in danger and all steps have been taken to secure the situation."
In an email, The Mirror asked about whether there were any additional specifics available about the weapon or whether there was any disciplinary action planned in regard to the incident.
Feldkamp responded in an email.
"We are cooperating fully with the local law enforcement agency," Feldkamp said in the email. "The Tonganoxie Police Department has completed it's on-site investigation.
"We are following all state statutes involving the student and situation at this time. USD 464 wants to ensure that our students' safety is our highest priority. We are taking all necessary steps to ensure this type of incident does not happen again.
Tonganoxie Police are confident it was an isolated situation.
Police Chief Greg Lawson noted that the investigation at the school is complete, but the case itself continues to be under investigation. Information on the case also is being sent to Leavenworth County Attorney Todd Thompson for review.
Lawson also noted he's been working with school district officials on some grass-roots partnerships between USD 464 and the police department that will be announced as they become official.