Proposed Leavenworth County Commission map splits Tonganoxie and Basehor into separate districts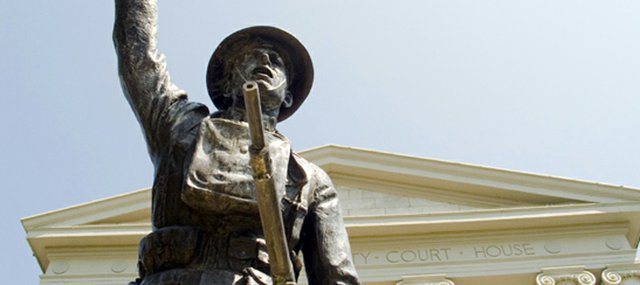 Leavenworth County officials have posted a proposed 5-district commission map.
Residents can visit the Leavenworth County website to see a proposed 5-district map for future county commissions.
Voters approved by roughly a 2-to-1 margin increasing the number county commissioners from the current three commissioners to five.
The potential map uses 2010 population numbers for three northern districts and projected 2018 numbers for the two southern districts.
The northern district has a population of 14,656, the north central district 15,289 and the east central district 15,569.
The southeast district had 11,421 residents and the southwest 11,486 in in the 2010 census.
The projected 2018 populations show 13,284 for the southeast and 12,373 for the southwest.
Tonganoxie is in the southwest district (which actually forms an "L" around the southeast district), with Basehor being in the southeast district.
The boundary between those two districts is just east of Tonganoxie.
For those districts, 214th Street separates the two east and west, while Hemphill Road is the boundary line between north and south. The northern districts cut into Lansing and Leavenworth also.
The proposed map can be viewed on Leavenworth County website's main page at leavenworthcounty.org.