Firefighters called to fire in Tonganoxie's Urban Hess Business Center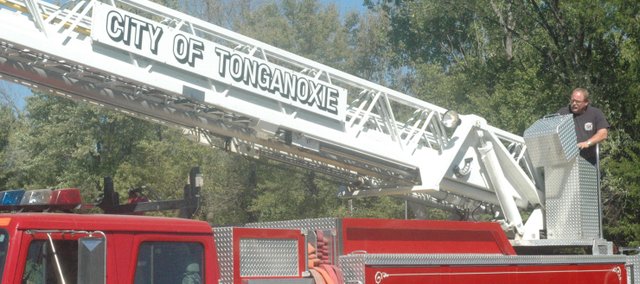 Firefighters battled a structure fire Tuesday night in Tonganoxie's Urban Hess Business Center.
Tonganoxie City firefighters were called out just before 9 p.m. Tuesday to S&S Alloy Steel, Inc., 1821 Commerce Drive.
The call was upgraded to a structure fire after first responding units reported fire showing. At that point, Tonganoxie, Stranger, Fairmount and Reno township fire departments were called for mutual aid.
Firefighters got the blaze under control about 10 p.m. Investigators with the Kansas State Fire Marshal's office were called in to determine the cause of the fire.
The fire still is under investigation, according to reports from the Tonganoxie City Fire Department.