Former Tonganoxie High School principal applies for board vacancy; potential candidates still welcome through March 8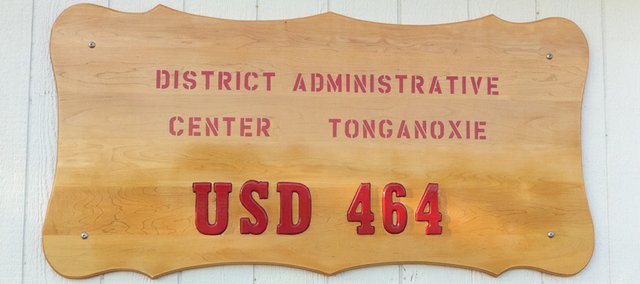 Residents in the Tonganoxie USD 464 school district still can apply for the open candidate position on the school board.
The notice of vacancy first was published Feb. 21 in The Mirror's legal listings. The open period for accepting candidate applications is 15 days from that first publication.
There already is one applicant and he's no stranger to Tonganoxie USD 464.
Retired principal Mike Bogart is the lone person to apply so far.
Bogart served as a THS administrator from 1987-2004. Read more about Bogart here.
To read the notice, see the Wednesday, Feb. 21, print edition or today's print edition of The Mirror. The legal notice also can be found at The Mirror's website, tonganoxiemirror.com.
Applications will be accepted through March 8 at the district's central office. The board will review applicants and select a new board member from the field. The position will be for the remainder of Bryan Kemp's unexpired term. Kemp resigned last month, citing his wife's health issues as his reason for stepping down.
Kemp held the board's at-large position, so all residents of the district who are of age can apply.
He was elected in April 2015. The seat next will be up for election in November 2019 and the term will expire in early January 2020.