McLouth High boys basketball advances to 3A substate semifinals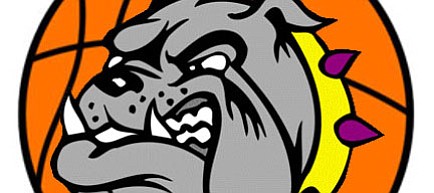 The McLouth High boys basketball team will have a chance to knock off the No. 1 seed in its Class 3A substate.
No. 4 MHS (11-10) routed No. 5 Mission Valley, 58-35, Monday in a 3A quarterfinal game at McLouth.
The Bulldogs next will face No. 1 Perry-Lecompton (18-3), which dropped No. 8 Oskaloosa, 58-34, Monday at Perry.
Mission Valley ended its season 9-12, while Oskaloosa finished up 2-19.
On the other side of the bracket, No. 2 Silver Lake (15-6) defeated No. 7 Rossville (6-15) by a 63-44 score. No. 3 St. Marys (15-6) got by No. 6 Royal Valley (6-15) by a 55-45 score.
No. 1 PLHS and No. 4 McLouth will play at 6 p.m. Thursday at Silver Lake and then No. 2 Silver Lake will play No. 3 St. Marys at 7:30 p.m.
The winners will meet in the substate championship at 7:30 p.m. Saturday at Silver Lake.
McLouth will look to get hot in the postseason after a tough stretch at the end of the regular season. The Bulldogs were 10-5 at one point, but dropped their final five regular season games.
MHS girls season ends with loss to St. Marys
The McLouth High girls saw their season end Tuesday.
No. 7 McLouth fell to No. 2 St. Marys, 47-23, Tuesday at SMHS.
McLouth's season ended with a 4-17 record, while St. Marys improved to 15-6.
In other quarterfinal matchups, No. 1 Mission Valley (15-6) defeated No. 8 PLHS (3-18), 53-25; No. 4 Rossville (12-9) beat rival and No. 5 Silver Lake (6-15), 60-39; and No. 3 Royal Valley (14-7) routed No. 6 Oskaloosa (6-15), 55-34.