Tonganoxie school board selects
KASB

to conduct superintendent search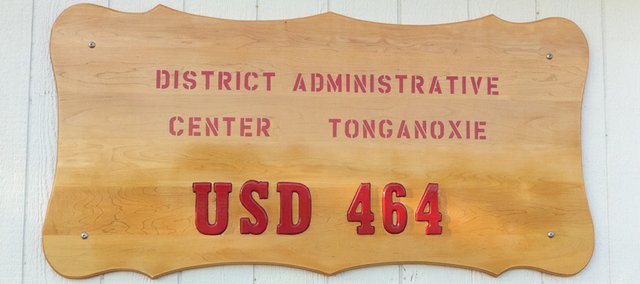 The Kansas Association of School Boards will conduct the search for Tonganoxie's next school district superintendent.
The school board voted, 4-1, to hire KASB to do the search.
Board members made the decision at a special meeting Wednesday, Feb. 28. Kaija Baldock cast the lone dissenting vote. Board President Amelia Brusven was absent.
Both KASB, as well as McPherson and Jacobson were invited to speak at the meeting, as the board reduced its field of four search firms to two at its previous meeting.
KASB submitted a proposal to conduct the search for $4,250 plus expenses, while McPherson and Jacobson indicated it would conduct the search for expenses only. School Exec Connect had a bid of $11,500 and Ray and Associates $17,500 plus expenses.
McPherson and Jacobson. based out of Pittsburg, conducted the last search. From that firm's field, the board selected Chris Kleidosty, who resigned last year. Kleidosty was arrested for failure to report abuse regarding a case at his former school district, but the charges later were dropped.
At last week's meeting, though, KASB was the only firm of the two to have representation at the meeting.
Many board members said they were disappointed that the firm wasn't in attendance at the special meeting.
Board Member Chris Gratton voiced concern that a former Tonganoxie superintendent was employed with KASB and that it could present a conflict of interest. Former Superintendent Randy Weseman works for KASB as executive director/leaderships services and operations.
Fellow Board Member Michelle McGhee said she didn't think it mattered because she said he wouldn't be involved in the process.
Baldock said she thought both firms were good choices, but she preferred McPherson and Jacobson because of the lower cost.
KASB conducted superintendent searches for Tonganoxie in the past before the board went with McPherson and Jacobson for its last hire.
Interim superintendent Tonya Philips automatically will be a finalist for the position. The board made that decision after interviewing her a few weeks ago for the position.