Tonganoxie city staff extends Citizen Academy deadline into February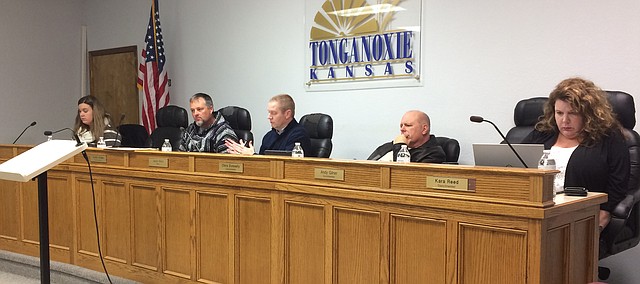 For the first time, coming this spring, The city of Tonganoxie will be introducing its pilot program for a Civic Academy Program.
This program aims to better inform the public about the various departments, services and facilities that are offered by the city.
Upon completion of the program, participants should be able to understand the city's responsibilities and have a refined sense of community in relation to local Tonganoxie pride and knowledge.The program will take place every Tuesday starting Feb. 14 and ending June 13.
Elizabeth Andrews, a Tonganoxie High School graduate and current University of Kansas student serving as an intern for the city, gave a presentation on the academy at a recent meeting.
The program is free to all Tonganoxie residents 18 and older. However, limited class sizes require an application process to gain acceptance.
The sessions will vary week to week and will feature new lessons and separate departments to tour and learn from across the city, such as City Hall, City Council, Tonganoxie Police Department, Tonganoxie City Fire Department and Public Works.
Deadline to apply is Feb. 9.
An online application can be found within a link about the academy on the city's website, tonganoxie.org. The link is under News Updates down the right rail of the web page For more information, email eandrews@tonganoxie.org.