Phillips withdraws self from consideration for Tonganoxie
USD

464 superintendent position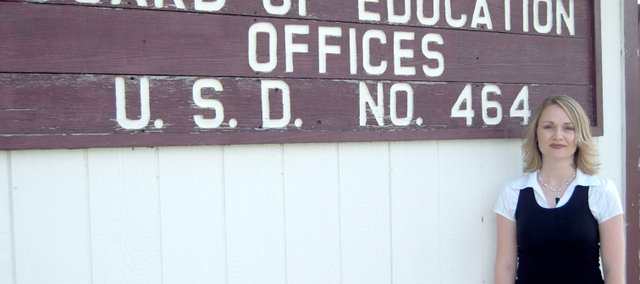 Tonganoxie USD 464's interim superintendent has withdrawn herself from consideration for the top post in the district.
The school board was to meet later today for a special meeting to interview Tonya Phillips for the superintendent position, but the meeting was canceled.
In an email, Phillips told The Mirror the meeting was called off because she withdrew her name from consideration. The board had a special meeting Tuesday to create interview questions. But it was announced today that the meeting to interview Phillips was canceled.
"I truly appreciate the outpouring of support that I have received throughout this interim position," wrote in her email to The Mirror. "I have been considering this for quite some time now, and I have decided to do what is best for me and for my family. I truly love the Tonganoxie School District and our amazing staff!"
Phillips will continue to handle both her duties as interim superintendent and her original job of director of educational programs through June 30, as a new superintendent would begin July 1, per routine annual contracts for administrators.
"I will work with the new superintendent to provide a seamless transition, and I will continue to do everything I can to make Tonganoxie USD 464 a place of academic excellence," Phillips said. "I have no plans to leave the district."
The board's next regular meeting is 6 p.m. Feb. 12 at the Tonganoxie Elementary School library.