Tonganoxie's contribution to land-use study discussed at meeting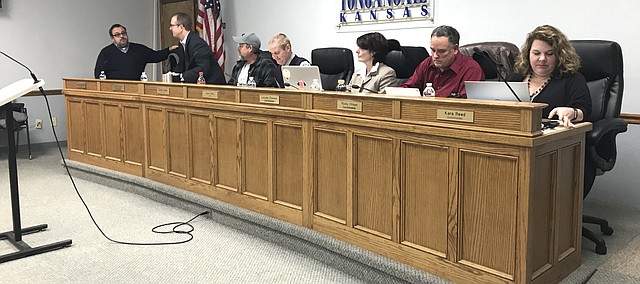 The council directed Brajkovic to offer the county a maximum of $8,730 as a financial partner for a U.S. Highway 24-40 corridor land-use study.
The county developed a scope of services for the study after putting out request for qualifications. Video proposed a fee of $58,203.
County officials had originally estimated 30 percent of the land affected Tonganoxie directly based on the Tonganoxie's geographic area, including future land use, of the total special development district for County Road 1.
City staff reviewed the area and determined 15 percent was the more appropriate estimation.
The council directed Brajkovic to approach the county with Tonganoxie's updated number and contribution estimates.