Tonganoxie teams split games;
MHS

teams fare well at home invite; Bulldog named player of week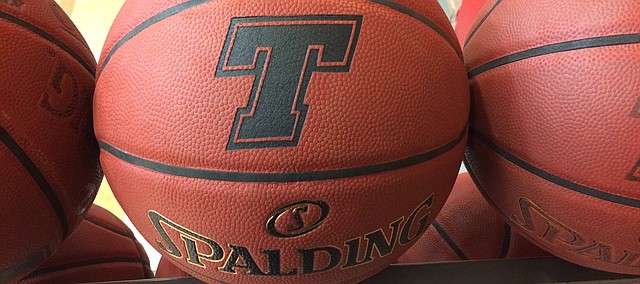 Tonganoxie routed Heritage Christian Academy, 55-19, Jan. 23, but fell short Friday against Tonganoxie Invitational champ Eudora, 51-37.
The THS girls defeated Heritage Christian, 47-35, but then lost to Eudora, 50-22.
Both teams are 3-9 and played Turner on Tuesday after The Mirror's deadline and Piper on Friday, both nights in Tonganoxie.
THS is in the middle of playing four straight home games after hosting the Tonganoxie Invitational.
McLouth records improving
The McLouth High boys were 7-5 on the season heading into Tuesday's game at Jefferson County North after a 10-day hiatus.
The Bulldogs placed second in their own tourney after falling to Maranatha Christian Academy, 77-64.
The MHS girls were 3-9 after taking third at the MIT on Jan. 20. MHS defeated Kansas City Christian, 44-18, in the third-place game. The girls also were back in action Tuesday at JCN.
Both games took place after The Mirror's deadline.
Substate assignments announced
Tonganoxie will be in Basehor-Linwood for substate, while Mclouth will head to Silver Lake.
THS boys and girls teams will compete March 1-3 at a Class 4A Division I substate hosted by Basehor-Linwood. Atchison and Piper also will be at the substate with THS and BLHS.
McLouth will be at a 3A substate Feb. 26 through March 3 at Silver Lake. Other teams there will be Mission Valley, Royal Valley, McLouth, Oskaloosa, Perry-Lecompton, Rossville, Silver Lake and St. Marys.
Pope athlete of the week
McLouth junior Garrison Pope recently was selected Area Athlete of the Week by KNZA/KAIR radio & MSCSports.net and the Topeka Capital-Journal.
Pope, who is a guard on the MHS boys team, earned the honors Jan. 16 for the Topeka newspaper and Jan. 23 for the radio and website.