Be New Youth Center unveils plans for Tonganoxie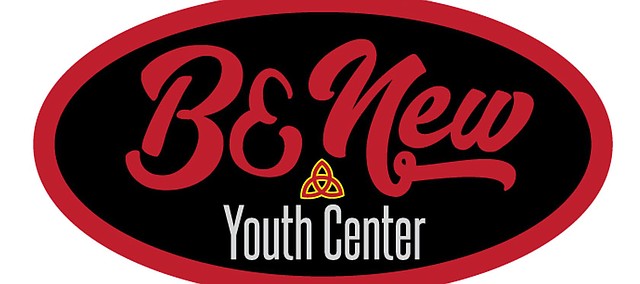 The northeast corner of Fourth and Main streets in Tonganoxie has been home to a variety of things through the years.
The last quarter-century, it's been a music venue.
Glen's Opry House opened in 1994 before it became Annie's Country Jubilee in 2003. For years the venue brought weekend crowds to downtown Tonganoxie for country music.
In 2011, Annie's closed.
It didn't reopen until 2014 when Roz McCommon opened The Jewel on Main, expanding the venues offerings to more music genres, comedies and other arts.
McCommon left in 2016. The venue has been home to performances since then, but it hasn't taken on a new identity.
That's in the process of changing.
What was used as a 400-seat music venue will be transformed into a youth center.
New Me Youth Center will be the name of the activity center moving forward.
Randy McDonald, youth pastor at Cornerstone Family Worship in Tonganoxie, explained plans for the center to about 30 people Saturday during an open house.
McDonald will oversee the New Me Youth Center. He said the name of the space was derived from 2 Corinthians 5:17 "... anyone who belongs to Christ has become a new person. The old life is gone; a new life has begun!"
First State Bank and Trust had owned the building, but in the process of finding a new tenant and purpose for the space, the corner lot was donated to Cornerstone Family Worship for a youth center.
McDonald, who also is chief operating officer at Mid Star Lab in Tonganoxie, said the Be New Youth Center will be a nonprofit organization of its own. Until that paperwork can be finished, the center will operate under Cornerstone's nonprofit status.
Be New Youth Center is a faith-based facility that is reaching out to all churches and other organizations in the community to be a group effort.
"This is not a Cornerstone Family Worship thing," McDonald said.
Organizers hope to have an after-school program available in August with the start of the school year.
When school is in session, McDonald said youth center staff want to be open 3-6 p.m. for middle and high school students. They want to also offer life skills training, youth events and possibly a fifth quarter after football and basketball games.
In addition, there's a small apartment in the building that they plan to use as a safe house. It would be available on a short-term basis for people who need a place to stay because of domestic abuse or a number of other situations.
"There's a place in Leavenworth, and that's great, but I think we need something local," McDonald said. "Life throws us curveballs."
Volunteer opportunities at the center as of now are after-school coordinator, general volunteer, snack bar coordinator, custodial volunteers, event coordinator, website and calendar maintenance, maintenance coordinator and shelter coordinator.
"There's tons of needs out there," McDonald said.
The facility is available for rent at $35 hourly. McDonald said that money will go directly to operating costs for the center. He said officials also will look at other options for rental revenues and other donations, such as scholarships, if possible.
The Cowboy Rodeo Church already rents out the space on Tuesdays. The venue can be used for a variety of events, including weddings.
Some renovations are planned for the building.
Outside, there will be new signage and a new mural, McDonald hopes.
Inside, the red theater chairs in the auditorium area will be taken out and the floor painted. Stackable chairs will replace those seats to allow for multiple uses in that main space.
McDonald said they plan to throw out the old theater chairs, so if anyone is interested in picking some up, they are welcome to contact him at 913-909-9100.
McDonald also hopes to have an information booth.
For more, contact McDonald or visit benewyouthcenter.com.
For more about the center, rental fees or to obtain some of the theater chairs, contact McDonald at 913-909-9100.