Tonganoxie High fall sports practice begins Aug. 13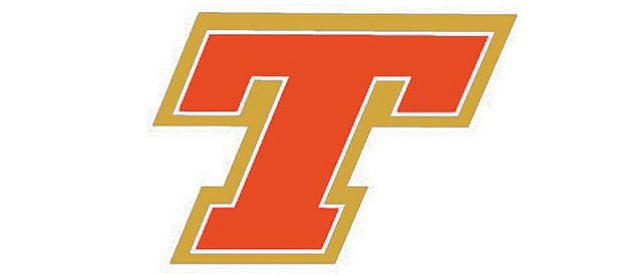 Tonganoxie High fall sports are just about here with preseason practices.
A fall sports parent meeting starts at 6 p.m. Monday at the Tonganoxie Performing Arts Center on the THS campus.
The meeting will be for parents of student-athletes in football, volleyball, cross country, girls golf and boys soccer.
Fall sports practices will start Aug. 13.
The past few years all fall sports have opened with a midnight practice on Aug. 13, following suit with a tradition the cross country team started several years ago.
This year, it's back to cross country meeting for the only midnight practice Aug. 13 starting at the high school.
All Red/White scrimmages will be Aug. 24 with the exception of boys soccer, which opens the season that night on the road in Prairie Village to take on Kansas City Christian.
The soccer team also plays again Aug. 28 at home against Maranatha Christian Academy at the Chieftain Park Sports Complex before any other varsity teams get the season started.
The girls golf team opens the seasons Aug. 30 with a 1 p.m. tournament at Lake Perry Country Club. Jeff West is the host school for the tourney.
Volleyball also opens the season Aug. 30 with a 5 p.m. varsity triangular against Sumner and Spring Hill.
Football, meanwhile, gets started with a road game Aug. 31 in the season opener against Basehor-Linwood.
Varsity cross country gets the season started Sept. 8 at Wamego, the same day volleyball is at a tournament at Holton.
Football has its home opener the night before in its first Frontier League matchup as a member of the new conference. THS takes on Louisburg that night.
Tonganoxie football and boys soccer are coming off record seasons. THS football won the final Kaw Valley League title, as did boys soccer. Both teams also were unbeaten in the regular season.
Look for schedules for all fall sports teams in the coming weeks at tonganoxiemirror.com.