Tonganoxie Days, library run,
VFW

car show coming Saturday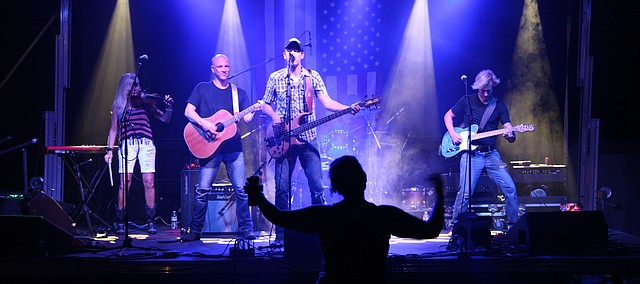 One of Tonganoxie's bigger Saturdays is almost here.
Tonganoxie Days will be Saturday, which means the Gallagher Park and the surrounding area will be bustling with music entertainment, children's inflatables, food vendors and adult beverages.
The festival runs 11 a.m.-11 p.m., but other longstanding events will be getting started beforehand.
The 30th annual Tonganoxie Public Library Fun Run starts at 7:30 a.m. at the library, Third and Bury streets. The run is the library's main fundraiser for the year and attracts many runners from across the area.
If you aren't up for the run or walk, you still can support the cause by making a donation.
Your donation can even cover registration for a youth.
For more about the race, go to tonganoxielibrary.org and look for the library run link at the top of the page. The run will also end at the library.
If you're unable to register until the day of the race, runners and walkers can get up even earlier, as same-day registration starts at 6 a.m. and the race 7:30 a.m.
Car enthusiasts can then head to the VFW Car Show, which starts at 9 a.m. at VFW Park. A Pinewood Derby also is planned for the Car Show area, as it moves from the main festival grounds last year.
The 90 Days Band starts at 11 a.m., Silver Bullet at 1 p.m., Bandana at 3 p.m., Lucky Bastards at 5 p.m. and County Road 5 at 7 p.m.
The M-80's will close out the evening. That band starts at 9 p.m.
Children's inflatables and rides will be open all day, as will food trucks and a beer garden. The beer tent will be just north of Gallagher Park.
Frog Hoppin BBQ, All American Grill, KC Smashers, Mido's Grill, Kona Ice, Diamond Girls Bartenders, Sweet 7th Heaven and PWA Islander Foods all are slated to be serving at the festival.
A handful of other vendors also are planning to be on hand to sell their wares and provide information.
For more about the festival go to tonganoxiedays.org.