Large to remain on Tonganoxie Recreation Commission board in new seat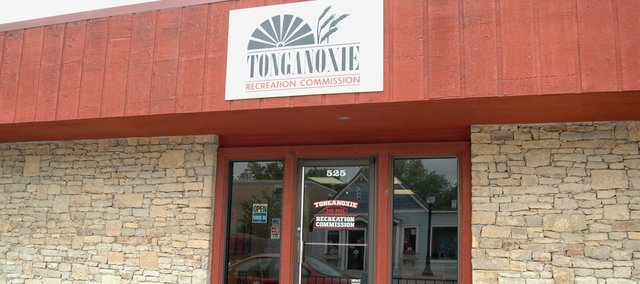 The Tonganoxie Recreation Commission board's membership had another change last week.
Lisa Large will continue to be on the board in its at-large position.
During Thursday's TRC board meeting, Steve Miller resigned from the at-large position.
Board members appoint the at-large seat. After Miller's resignation, the board appointed Lisa Large, who was finishing up serving Le Ann Bond's unexpired term. There are two city seats and two school district seats on the board.
The Tonganoxie City Council on June 18 voted John Bretthauer to fill Large's position on the board.
As has been protocol for several years, the recreation commission made an nomination for appointment that the Council routinely rubber-stamped in the past.
Large was that nomination at the meeting.
Some members of the current council, though, want various boards to be more open to those wanting to volunteer.
Council Member Rocky Himpel, when the requested appointment came up at the previous council meeting, wanted the city to delve deeper into its process of appointing people to the rec commission board.
Large, Bretthauer and Howard Brewington applied for the open seat.
The City Council approved, 2-1, to appoint Bretthauer to the recreation commission board.
Curtis Oroke made the motion and Dave Bennett the second.
Bretthauer actually lives outside city limits, but within school district boundaries.
Residents must live within the school district to be eligible for any of the TRC board seats.
Loralee Stevens voted against the nomination, while Rocky Himpel abstained because Bretthauer is his nephew. The council's fifth member, Kara Reed, was absent from the meeting.