RV

luxury resort presentation is Saturday in Tonganoxie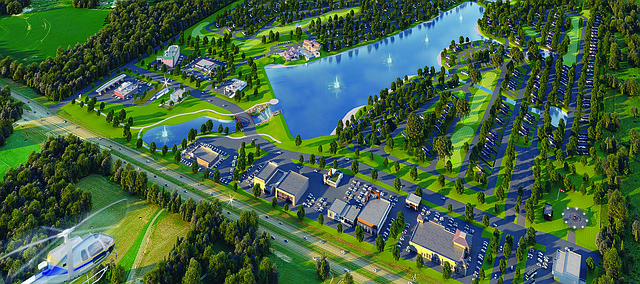 Local residents are invited to join for lunch and discussion about a proposed development for a luxury RV resort.
Hoefer Wysocki Architecture, along with Red Circle Development, is offering a community conversation about the proposed commercial and resort development in Tonganoxie.
The event will be 11 a.m.-1 p.m. Saturday at Kane Family Farm, 17791 Chieftain Road.
A presentation is expected to start around 11:30 a.m. and last about 30 minutes. The rest of the time will be available for fielding questions about the proposed resort.
There also will be a couple coach RVs from Transwest, a Kansas City manufacture that makes high-end RVs and other vehicles, on display at the event.
Lunch will be provided during the presentation.
Anyone interested in attending the event should RSVP to renee.Pitts@hoeferwysocki.com or call 913-307-3700 before Thursday.
The development, known as Lakeside Luxury RV Resort, would be on the north side of U.S. Highway 24-40 east of the Stone Creek subdivision on the east side of Tonganoxie. Prospects of such a resort first surfaced in 2016.
Proposals for the development call for 160 acres to be developed in phases for a private RV resort and then retail businesses that front U.S. Highway 24-40.
Tonganoxie resident Zach Stoltenberg, who works for Hoefer Wysocki, said 206th Street would be extended to the north and a traffic light added the intersection improvements if the development came to fruition.
Regardless, that traffic improvement is part of the Kansas Department of Transportation's master plan. In addition, developers are not requesting any tax incentives with the project.
He said the resort portion of the development would be an estimated $30 million project completed in two phases and would be the only of its kind in any direction for 700 miles.
The Tonganoxie proposal is similar to a resort built in Petoskey, Mich., which has a population of 5,700. It has comparable population and about a four-block downtown district. Tonganoxie also is attractive for its proximity to urban areas where visitors also can visit, but be far enough away.