Tonganoxie City Council approves bonds to fund new library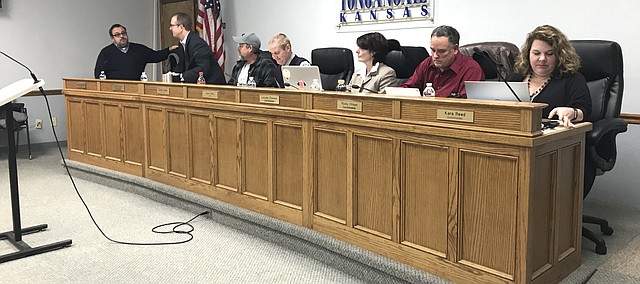 Editor's note: An earlier version of the story incorrectly listed the price of amount earmarked for issuance and underwriter costs.
The Tonganoxie City Council approved the sale of bonds that will fund the new library project.
Members voted, 3-0, to approve the sale to Commerce Bank. The sale of $3.85 million in bonds will mostly go to the library project, with roughly a $100,00 earmarked to cover issuance and underwriter costs. The bond issuance is for 20 years.
The bonds went up for sale at 9 a.m. Monday.
Council Members Curtis Oroke and Rocky Himpel were in attendance and voted for the sale, as did Kara Reed via conference call. Council Member Loralee Stevens was unable to attend Monday's meeting.
The council voted to postpone the rest of Monday's agenda and resume with a start time of 7 p.m. this coming Monday in Council Chambers, 321 Delaware.
There were five bids that represented 34 banks for Monday's sale.