Battle of Badges blood drive this week throughout Leavenworth County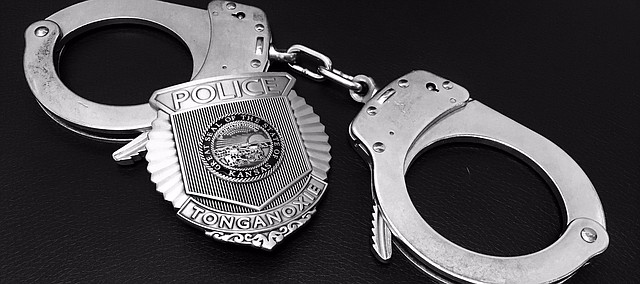 Leavenworth County Battle of the Badges is a blood drive taking place this week throughout the county that encourages residents to join with first responders in donating blood.
The Leavenworth County Sheriff's Office, Tonganoxie Police Department and Fairmount Township Fire Department all are joining together for the initiative.
Residents are encouraged to donate blood 2-7 p.m. today at the Leavenworth County Sheriff's Office, 601 S. 3rd St., in Leavenworth, from 2-7 p.m. Wednesday at Cornerstone Family Worship in Tonganoxie, 205 E. U.S. Highway 24-40 in Tonganoxie or 2- 7 p.m. Thursday at Holy Angels Catholic Church, 15440 Leavenworth Road, in Basehor.
For more information or to schedule an appointment, download the American Red Cross Blood Donor App at redcrossblood.org and enter sponsor code leavenworthbattle. Prospective donors also can call 1-800-RED CROSS.
Donors are encouraged to complete a questionnaire at redcrossblood.org/rapidpass to make the donation process more efficient.
Commemorative T-shirts will be distributed to donors while supplies last.