Tonganoxie girls 4th at league track meet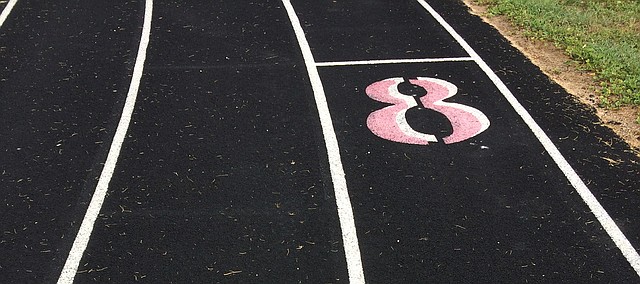 Corinn Searcy got a gold medal for the girls team at league, as did the 4x400 team. Searcy placed first in the 400 with a 1:00.13 time, just ahead of teammate Sierra Staatz (1:00.55).
Staatz, Natalee Shepard, Timm and Searcy combined for a time of 4:09.7.
The 4x100 team set a new school record of 50.76. The team of Shepard, Searcy, Staatz and Trinity Touchton won silver.
Mia Bond took silver in the 800 with a 2:33.23 time. In the 100 hurdles, Cami Timm nabbed second (17.42).
In the high jump, Merkaia Khantaboury placed fourth (4-8). She also nabbed fourth in the triple jump (32-4.5), with Staatz taking sixth in the event (31-3).
Keagan Newberry brought in two silvers in throwing events.
She took second in the shot with a 33-9 throw and second in discus with a 99-1 throw.
The track teams next will make the long haul Friday to Clay Center for a Class 4A regional. The top four finishers in each event advance to state the next weekend in Wichita.
Field events start at 1 p.m. and prelims at 3 p.m. Friday in Clay Center.