Upset special: Tonganoxie High baseball knocks off Atchison, Piper, earns 1st state berth since 2014.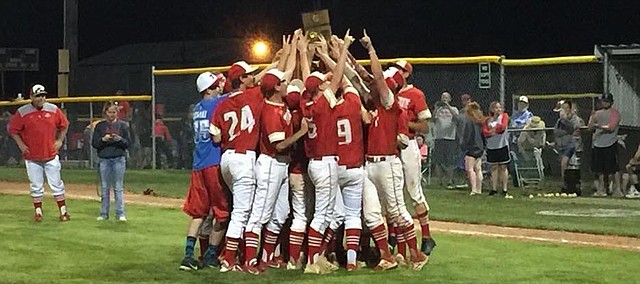 Cinderella is wearing some shiny Tonganoxie High baseball cleats.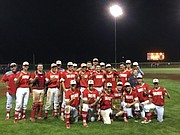 THS, which entered Tuesday's Class 4A Division I regional with a 4-14 record and the No. 4 seed, knocked off No. 1 Atchison and then No. 2 Piper for its first state berth since 2014 when the team advanced to the state tournament in Salina.
Tonganoxie (6-14) got out early on Atchison and was able to hold on for a 12-10 victory. AHS finished its season 15-6.
Piper then defeated No. 3 Basehor-Linwood (8-11), 4-3, in nine innings.
That set up the championship. THS jumped out to a 3-0 lead and then led 4-0. The Chieftains were then up, 5-0, before eventually holding on for the 5-2 victory. The big win helped Tonganoxie punch its ticket to state. Piper, meanwhile, finished the season 11-10.
The 4A D-I state tournament will be later next week, May 24 and 25 at Soden's Grove Baseball Field in Emporia.
Brackets will be released later this week, as some regionals still need to be completed.