Tonganoxie soccer suffers loss after three-match winning streak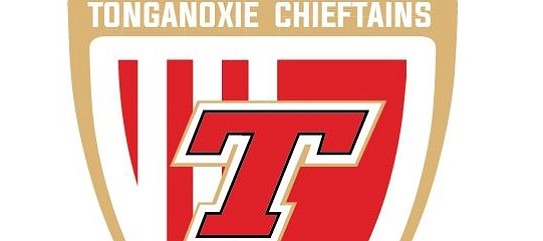 It would be hard to accuse the 2018 Tonganoxie High boys soccer team of being boring.
Through nine matches, all but three contests have been decided by one goal.
Of those three remaining contests, the first two of the season, the first was a tie and the second 9-0 victory. The third, unfortunately, was the team's last defeat.
After three straight heartbreakers, though, Tonganoxie went on a three-match winning streak of its own thanks to late heroics.
Trailing 1-0 Sept. 18 against Hayden, THS answered with a Desi Wagner goal in the second half for the equalizer.
And then, in overtime, Gage Somer scored the golden goal on a free kick from 22 yards out for the 2-1 victory against the Topeka private school.
On Sept. 20, THS again was at home against Bonner Springs.
Tonganoxie went into overtime again for the 3-2 comeback victory. The teams were tied at 1 at halftime and 2-2 at the end of regulation.
In overtime, Desi Wagner got the golden goal with a bomb assist from goalkeeper Wyatt Martin. It was Wagner's second goal of the day. Javier Trujilo scored the other goal for THS.
On Sept. 25, a Somer goal on a penalty kick in the second half helped the Chieftains to a 1-0 victory against Louisburg.
Goalkeeper Wyatt Martin helped preserve the shutout, while Abel Mendoza also helped the Tonganoxie defense keep Louisburg in check.
Thursday's trip to Spring Hill wasn't as successful. Spring Hill built a 3-0 lead in the first half and then tacked on another in the second for a 4-0 victory.
Tonganoxie is now 4-4-1 overall and 2-3 in Frontier League play.
Tonganoxie was back on the road Tuesday at Junction City. The match took place after The Mirror's deadline, but THS will be back in action with a 6 p.m. match Thursday at home against Ottawa. And on Monday, the team is in Atchison for a match against Maur Hill-Mount Academy.
Season results
Aug. 24 at Kansas City Christian, T, 2-2 (0-0-1)
Sept. 4 ATCHISON, W, 9-0 (1-0-1)
Sept. 6 at Paola, L, 2-1 (1-1-1, 0-1)
Sept. 11 at St. Marys Academy, L, 2-1 (1-2-1, 0-1)
Sept. 13 at Piper L, 2-1 (1-3-1, 0-2)
Sept. 18 HAYDEN, W, 2-1 (OT) (2-3-1, 0-2)
Sept. 20 BONNER SPRINGS, W, 3-2 (OT), 3-3-1, 1-2)
Sept. 25 LOUISBURG, W, 1-0, (4-3-1, 2-2)
Sept. 27 at Spring Hill, L, 4-0 (4-4-1, 2-3)
Oct. 2 at Junction City
Oct. 4 OTTAWA
Oct. 8 at Maur Hill Mount Academy
Oct. 11 at Baldwin
Oct. 16 at Seaman
Oct. 18 EUDORA