Tonganoxie High cross country continues 1-2 punch; regional sites announced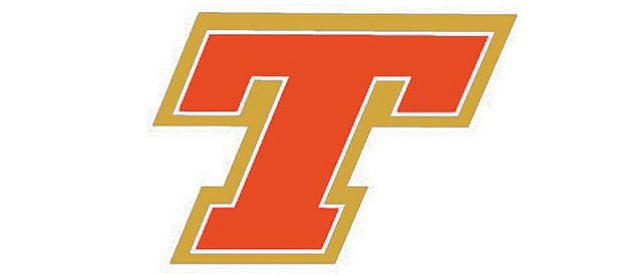 Tonganoxie High cross country is continuing its pattern.
With the exception of the Rim Rock Classic, the boys team has won every meet and the girls have been the runner-up.
On Thursday at the Perry-Lecompton Invitational near Lake Perry, the boys again took first.
Medalists were as follows for varsity:
2nd place, Dylan Graham; 18 minutes, 3 seconds
7th place, Calvin Morgan; 18:24
9th place, Jakob Foley; 18:28
10th place, Jake Edholm; 18:35
13th place, Jonah Stephen; 18:57
15th place, Brendan Rogers; 19:16
16th place, Josh Bosley; 19:17
JV medalists were:
1st place, Josiah Stephen; 19:26
3rd place, Scottie Vick; 20:05
5th place, Nolan Rogers; 20:19
6th place, Chas Gilmore; 20:27
9th place, Aaron Grant; 20:43
11th place, Luke Falk; 20:51
16th place, Samuel Manus; 21:03
Girls take second
On the girls side, THS again placed second, this time at Lake Perry.
Varsity medalists were:
5th place, Kathryn Wombwell; 21:54
8th place, Kristi Chambers; 22:08
10th place, Eva Romero; 22:33
28th place, Brooklyn Lang; 24:38
30th place, Mathia Slinkard; 24:47
JV medalists were:
3rd place, Lauren Lawson; 24:41
4th place, Macy Gieger; 25:03
9th place, Grace Slabaugh; 26:29
14th place, Natalee Shepard; 27:20
17th place, Chloe Temple; 27:42
Next up for the cross Country teams is the Pleasant Ridge Invitational at 9 a.m. Saturday.
near Easton
And then Oct. 11, the teams will compete in the Frontier League Meet at Baldwin.
Competition starts at 4:30 p.m. that day.
Regional assignments
Regional assignments have been released for cross country.
THS will be compete at 10:40 a.m. (girls) and noon (boys) on Oct. 20 at the University of Saint Mary campus in Leavenworth. Lansing is the host of the Class 4A regional.
Other teams there are Abilene, Atchison, Chapman, Eudora, Piper, Bishop Miege, Hayden and Wamego.
Other 4A regional sites are Chanute, Buhler (Meet will be at Hutchinson's Prairie Ridge Cross Country Park) and Ottawa.