Baldwin, Tonganoxie football to clash for only the 16th time in program history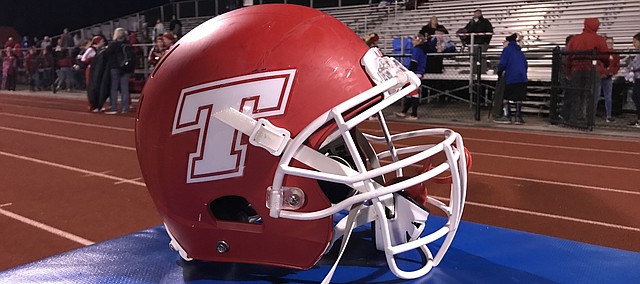 Tonganoxie and Baldwin are fairly close geographically, but the two schools from neighboring counties have met just 15 times since 1941.
Tonganoxie leads the series, 9-6. Baldwin won the first meeting, 20-0, in 1941, according to THS alum and local football historian Jeff Hughes.
The programs last met in 2013 when Baldwin claimed a 28-10 playoff victory in a Class 4A regional game. It marked the second time the teams met in the playoffs. The other was in a bi-district round in 1981 when BHS won, 30-8. The Bulldogs would go on to win the 4A state championship that year.
This year, Tonganoxie likely is the favorite. THS is 4-2 overall and 4-1 in Frontier League play. Baldwin is 2-4 overall and 2-4 in league play.
The Bulldogs are coming off a 40-9 home loss to Bonner Springs, while THS won at Spring Hill, 21-15.
THS currently is the No. 8 seed in the 4A East bracket, while Baldwin is the No. 14 seed.
Kickoff is 7 p.m. Friday at Beatty Field.