Ribbon cutting, open house for new business center in Tonganoxie is Friday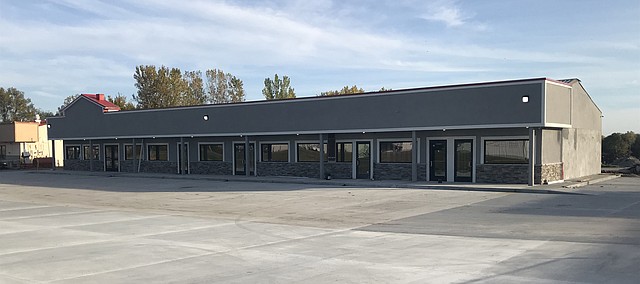 Lynch Real Estate and Ferrellgas will have a ribbon-cutting ceremony at a remodeled business center later this week in Tonganoxie.
The refurbished center, in the former Sutton-Kolman Automotive building, will have a ribbon-cutting ceremony at 11 a.m. Friday at the center on the south side of East U.S. Highway 24-40.
An open house will be 11 a.m.-2 p.m. at the new center.
The nearly 10,000-square-foot-building is Lynch Real Estate's newest addition in Tonganoxie. the building is east of Brothers Market
Tenants will include Cheeky Salon, Continental Title Company, JAB Homes and Pro Tech Plumbing.
Lynch Real Estates' goal is to promote prosperity within the growing community, according to a press release.
Behind the newly modernized building to the south, new self-storage units and high-grade duplexes will be built in the McGee Meadows subdivision, which will include residential lawn care.
Lynch Real Estate has more than 18 years of residential and commercial real estate business.