Jayhawks oust McLouth; Garden Plain wins state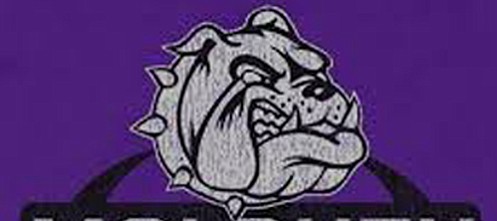 McLouth High won its first Class 2A substate quarterfinal match set against Jayhawk Linn on Oct. 20, but couldn't hold off JLHS's comeback.
McLouth won the first set, 25-19, but Jayhawk Linn forced a third set after winning the second, 25-22. The Jayhawks then were able to take the decisive third set, 25-20.
MHS finished the season at 17-21 with the loss to the Jayhawks. Jayhawk Linn finished the season 12-26. After defeating McLouth, JLHS fell to Bishop Seabury, which won, 25-19, 25-19.
In a battle of private schools, Maranatha Christian Academy defeated Bishop Seabury, 27-25, 25-21. MCA advanced to state with a 29-7 record.
Maranatha was the No. 4 seed at the 2A state tournament, which was Friday and Saturday at Gross Memorial Coliseum on the Fort Hays State University campus. Pittsburg-St. Mary's Colgan was the No. 1 seed at 40-0, Smith Center (35-5) No. 2, Meade (33-5) No. 3, Garden Plain (31-9) No. 5, Wabaunsee (29-10) No. 6, Ellinwood (27-11) No. 7 and Valley Heights (24-15) No. 8.
Garden Plain finished the season as state champs with a 35-10 after defeating Wabaunsee (32-12) in the championship match.
Seniors playing in their final matches in McLouth uniforms were setter Haylee Weissenbach, outside hitter Kimi Patterson, defensive specialist Hannah Puckett, Shakarah Barfield, middle blocker Sydny Murr, libero Madison Hope, setter Macy Gallagher and middle blocker/middle hitter Sarah Dailey.