Tonganoxie sports roundup:
XC

wins McLouth Invite; volleyball on 2-match win streak; golf places 4th; soccer with 2 tough losses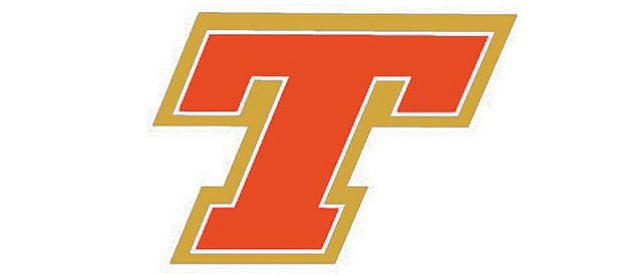 Cross country
The Tonganoxie High boys cross country team won the McLouth Invitational, while the girls team took second Thursday at the Stan Braksick Sports Complex in McLouth.
The boys won the meet with seven medalists in the top 25 and the overall champion, Calvin Morgan.
Morgan won the meet with a time of 18 minutes, 4 seconds.
Right behind him was Jakob Foley in second with an 18:15 time.
Dylan Graham placed ninth (19:02), Jake Edholm 12th (19:13), Josh Bosley 11th (19:13), Jonah Stephen 19th (19:44) and Brendan Rogers 21st (19:51).
Finishing in the top 20 for the girls were Kristi Chambers (ninth, 23 minutes, 13 seconds), Kathryn Wombwell (10th, 23:19), Eva Romero (12th, 23:53) and Heather Wombwell (19th, 24:24).
The team next competes at 4 p.m. Tuesday with the Tonganoxie Invitational at the Leavenworth County Fairgrounds.
Volleyball
Chrissie Jeannin's squad has rattled off two straight victories.
The Chieftains won against Piper at home, 3-1, Tuesday and then outlasted Pleasant Ridge, 3-2, Thursday at PRHS near Easton.
THS defeated Piper, 25-14, 25-21, 21-25, 25-17.
The team actually stormed back from a 2-0 set deficit against the Rams on Thursday.
But Tonganoxie rallied and won three sets of its own for the 16-25, 16-25, 25-16, 25-18, 15-8 victory.
The team is now 3-2 overall and 1-2 in Frontier League play heading into Saturday's 9 a.m. Rossville Invitational.
Soccer
Tonganoxie High had a 1-0 lead heading into the second half against league favorite Piper, but the Pirates responded with two second-half goals and won the match, 2-1, Thursday at Piper in Kansas City, Kan.
Javier Trujilo scored the goal, while Wyatt Martin turned in another strong performance as goalie.
THS also played on the road Tuesday at St. Marys Academy. Tonganoxie trailed, 1-0, at halftime and then played even in the second half with a goal each. Abel Mendoza scored Tonganoxie's lone goal.
Now 1-3-1 overall and 0-2 in Frontier League play, THS is back home for a 6 p.m. match Tuesday against Hayden at the Chieftain Park Soccer Complex.
Golf
Tonganoxie placed fourth Sept. 6 at the Wamego Invitational.
Next up for the girls golf team is Wednesday, Sept. 19, at Paola.