Tonganoxie-Piper game to be televised on Midco Channel 6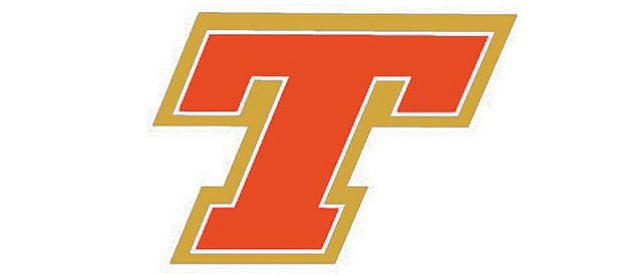 If you can't make it to tonight's Tonganoxie-Piper football game and you Midco is your cable provider, you can keep up with the game through the broadcast.
The THS homecoming game is this week's Midco Game of the Week. The telecast will start at 7:05 p.m. from Beatty Field.
Tonganoxie enters the game with some momentum, as the Chieftains have won their past two games and are now 2-2 on the season. Last week, THS came back from a 26-7 deficit, scoring 21 unanswered points for a 28-26 victory against Bonner Springs. Eudora led THS, 6-0, the week before, but again, Tonganoxie rallied, that time with 34 unanswered points for the 34-6 victory. THS is 2-2 overall and 2-1 in Frontier League play.
Piper is 3-1 overall and 2-1 in Frontier League play.
The Pirates suffered their first loss of the season this past Friday, 28-21, against Louisburg. Tonganoxie lost, 27-7, to Louisburg in Week 2.
The teams are tied for third in the conference.
Piper leads the all-time series, 20-17, according to local football historian and THS graduate Jeff Hughes. Tonganoxie won the first meeting by a 7-6 score in 1965. THS hasn't won back-to-back games against Piper since 2004-05. The teams did not play in 2006 or 2007.
Hughes kicked the game-winning field goal at Piper in what was an emotionally charged game in 2004.
The rivalry certainly heated up in the early 2000s. In 2003, Tonganoxie had an apparent victory in the final minute of the game, but THS was called for roughing the passer on fourth down. Fireworks went off east of Beatty Field, but were premature due to the flag. Piper then tied the game with a touchdown, but missed the extra point, and the game went into overtime.
Piper won by a field goal in overtime, spoiling Tonganoxie's quest for a perfect regular season that year in Week 7.
After the two-year hiatus, THS won again in 2008, but THS is 2-6 against Piper since 2010.
Tonganoxie won last year, 45-7.