Linwood News: Appreciation barbecue and bonfire Saturday; Linwood Fall Festival; Creepy stories for adults and teens; Halloween art for youths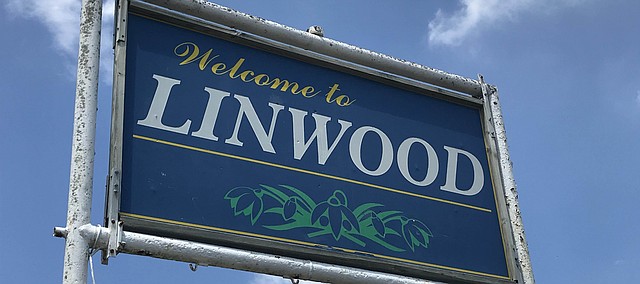 Appreciation barbecue and bonfire Saturday
The city of Linwood will host an appreciation barbecue and bonfire event this weekend.
There will be food, drinks, music and a bonfire starting at 6 p.m. Saturday at the city park. This is a thank you to everyone who assisted the city with cleanup and support following the aftermath of the May tornado. Linwood Fall Festival
The Linwood Fall Festival will be 10 a.m.-4: p.m. Saturday at the Linwood Community Center, 302 Main St.
This event is the same day as the city barbecue. The Community Center will host 20 different vendors, and interested participants will have the chance to peruse everything from wreathes, clothing and jewelry to body care products, CBD and home decor. There will also be a raffle and chances to win prizes with proceeds benefiting Colten Foster and My Story Isn't Over Yet Foundation, which is a suicide prevention group.
A full listing of vendors and products can be found on Facebook under the event page for Linwood Fall Festival.
Creepy stories for adults and teens
Lawrence storyteller Priscilla Howe will visit the Linwood Community Library this month.
The night of fun starts at 6:30 p.m. Oct. 17 for a night of spine-tingling tales for adults and teens. Not for the faint of heart, Howe will tell her favorite creepy stories. Any children should be at least middle school age or older.
Halloween art for youths
The Linwood Community Library will have a Halloween art program for kids ages 8-11 years old 6-7 p.m. Oct. 21.
Youths will use their creative skills to creative a Halloween themed painting. They'll add a spooky silhouette to a painting of a full moon. It's free to attend, but registration is required. Those interested can call the library at 913-301-3686 to sign up.