Lawrence E. Kitterman McLouth, KS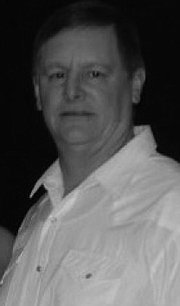 Lawrence E. "Larry" Kitterman, 57, McLouth, died Sunday June 15, 2014 at the Providence Medical Center in Kansas City, KS. He was born May 12, 1957 at Kansas City, KS the son of David Wayne and Elizabeth Mary "Betty" Witt Kitterman. Larry was a 1975 graduate of McLouth High School and he worked for Leavenworth Jefferson Electric Co-Op since 1976, serving 18 years as a lineman and currently serving as Technology Manager for the company. He was married to Reta Faye Wilson on March 19, 1977 at Oskaloosa, she survives at the home. He is also survived by his mother, "Betty" Kitterman, McLouth, three daughters, Penny (Travis) Burchett, Paola, Jodi (Taylor) Bonner, Shawnee, Holly Kitterman, Overland Park, one brother, David "Leon" (Linda) Kitterman, Albuquerque, N.M., two sisters, Patricia (Andy) Durkes, McLouth, Janice (Julian) Gonzalez, Livonia, MI., five grandchildren, Gage Burchett, Cole Burchett, Reid Burchett, Kali Bonner and Adley Bonner.
Services will be at 10:00 AM, Saturday, June 21, at the McLouth United Methodist Church. Burial will be at McLouth Cemetery. Visitation will be from 6:00 to 8:00 PM, Friday at the Barnett Family Funeral Home, (1220 Walnut/U.S. Hwy 59) Oskaloosa. Memorials are suggested to Larry's Grandchildren's Education fund in care of the Funeral Home, P.O. Box 602, Oskaloosa, KS. 66066 www.barnettfamilyfh.com
Please sign this guestbook at Obituaries.LJWorld.com.