Donna Marie Jackson 1941 - 2014 Leavenworth, KS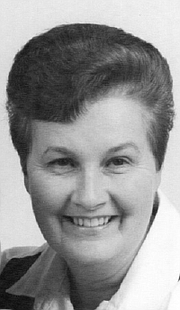 Donna M. Jackson, 72, of Leavenworth, passed away, Sunday, March 23, 2014, at her home, after a long illness. She was born August 1, 1941, in Leavenworth, Kan., the daughter of Foster D. and Della B. (Forbach) Harding.
Donna was married to Bruce Jackson for over 43 years until his passing in April of 2000. She was a member of the Eagles Lady Auxiliary. She retired from Bonner Springs Wal-Mart after 25 years of service. Donna enjoyed being with her family, traveling, playing bingo and bowling.
Donna is preceded in death by her father; and a brother, Gene Harding.
She is survived by her mother; four daughters, Deborah (Frank) Owens of Leavenworth, Brenda Jackson-Osborne of Lansing, Kan., Theresa (Chuck) Benson of Basehor, Kan. And Diane (Kevin) Stephens of Kansas City, Mo.; five grandchildren, Wendy (Tim) Murray, Kathy (Kevin) Malott, Elizabeth (Eddie) Silva, Elana Osborne, Matt (Vann) Benson; two great grandchildren, Alyssa Murray and Gabriel Benson and one on the way; three sisters, Janett (Gary) Derzinski, Bernice (Richard) Greenwald and Barbara Dalberg; a sister in law, Margaret Harding; and many nieces and nephews.
Visitation will be Wednesday, March 26, 2014, from 6 to 8 p.m. at the R.L. Leintz Funeral Home. A funeral service will begin at 11 a.m. Thursday, at the funeral home. Burial will follow at Mount Muncie Cemetery. A lunch will be at the Eagles after the services.
Please sign this guestbook at Obituaries.LJWorld.com.